---
Demae - Life Works Out...Usually
TB003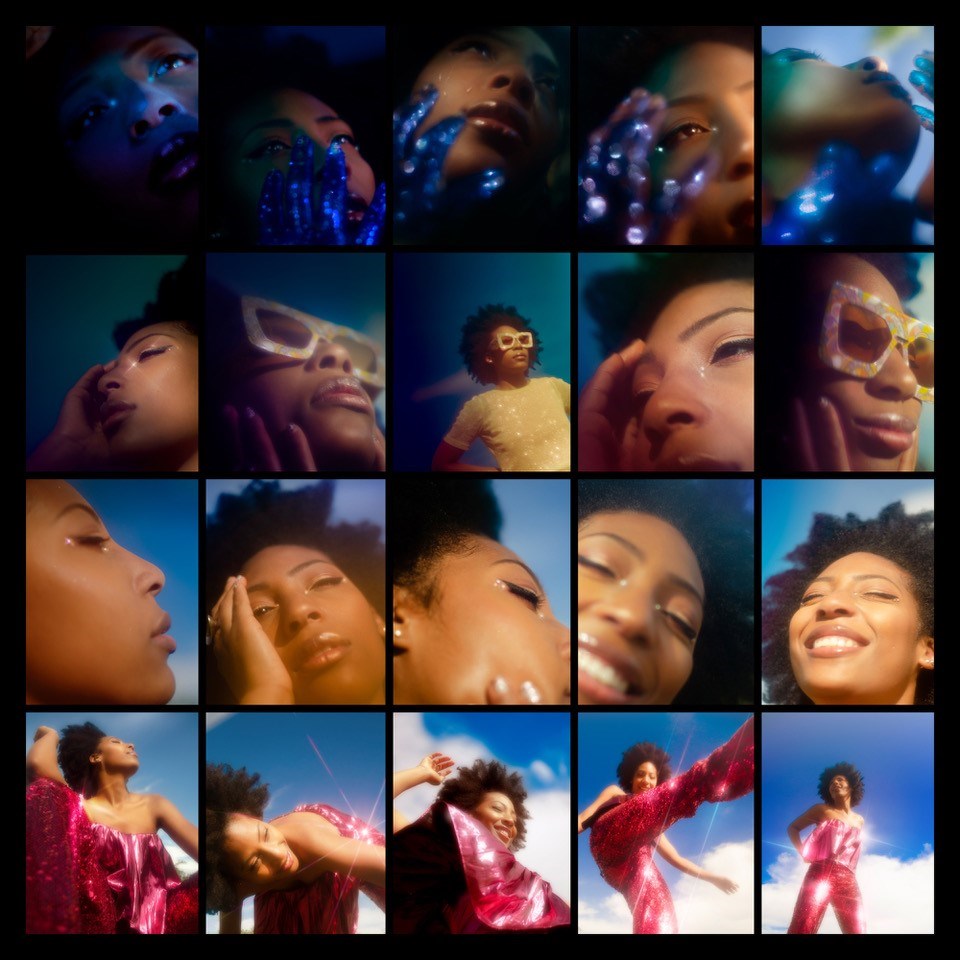 | | | |
| --- | --- | --- |
| MP3 release | £7.00 | |
| FLAC release | £8.00 | |
| WAV release | £9.00 | |
---
After selling it out in just a few weeks, the 12" vinyl returns. Get your hands on the repress, blessed with incredible photography by Nwaka Okparaeke and vibrant art direction/design by Mutual Intentions' Hans Jorgen Waerner.

Presenting the spirit booster that this year needed; the incredible, debut proect from London's Demae (fka Bubblerap and 1/3 of Hawk House) - due on digital and 12" vinyl via Touching Bass.

'Life Works Out...Usually' is a soothing antidote to these turbulent times; a soulful coming-of-age story celebrating black joy, self-empowerment and life learnings centered around an integral two year period of growth and featuring appearances from Fatima (Eglo Records), Joe Armon-Jones, Ego Ella May and Nala Sinephro - all part of our close-knit, London-based musical community.

Sonically, it draws a unique line between the grit of inner-city London soul, interstellar Flying Lotus electronic rushes and new-age Dilla-isms mixed with flecks of London's exciting jazz-influenced sounds. Production comes from rising producers like Eun (Ego Ella May, Denzel Himself), Jake Milliner (Slum Village, Lord Apex), 104.ROG (Liv.e, THEESatisfaction) and Wu-Lu (Ego Ella May).

Demae was previously one-third of hip-hop adventurists, Hawk House, whose introspective, eclectic style was reshuffling the rule book for UK-based rap, quickly making them one of the UK's most exciting emerging sounds and earning fans from Mac Miller and Ghostpoet to Wretch 32 and Jill Scott.
Touching Bass' relationship with Demae runs deep (having met each other back in 2012) making the label the perfect home as they continue to prise open a distinct, exciting lane for themselves as a stable for forward-thinking, soulful music.
In a previous life, she built a notorious reputation and following on Soundcloud for creating imaginative covers, demos and flips of tracks under her Bubblerap alias. From Minnie Ripperton and MNDSGN to Missy Elliott and Andre 3000, the tracks have racked up over a million plays.
In more recent times, she has also become a fundamental part of Fatima's touring band as a backing vocalist since the release of her much loved second album And Yet It's All Love.
credits
Released September 4, 2020

All compositions written and performed by Demae Chioma Wodu

People Are Weird (Eun, production)
Basic Love (10.4 ROG, production)
Help Me Live (Jake Milliner, production)
Stuck In A Daze (Eun, production; Ego Ella May, writer/add. vocals; Joe Armon-Jones, keys/writing)
Ford (Eun, production)
Use It (10.4 ROG, production)
Let Go (Wu-Lu, production; Joe Armon-Jones, keys/writing),
Seasons Change (Eun, production; Fatima, writing/add. vocals; Nala Sinephro, writing/harp; Joe Armon-Jones, keys/writing)

Mixing/Executive Producer: Eun
Mastering: Ben Hixon/Frank Merritt
Photography: Nwaka Okparaeke
Graphic Design: Hans Jorgen Waerner
Art Direction: Demae, Alex Rita and Errol Anderson

© Touching Bass / All rights reserved, bun Babylon.
---